Quality Triumphs All
Using the best canvas material and certified Latex inks, we create a stunning quality cheapest canvas photo prints
Canvas Thickness
Custom cheap canvas prints can be bought in two options: 0.75" and 1.5" thickness. Choose the best to make your photos look rich.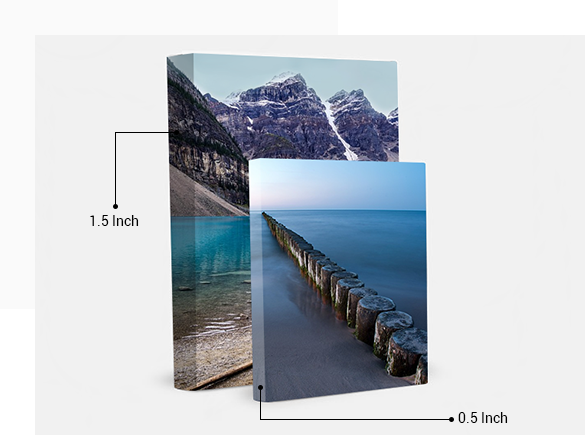 ---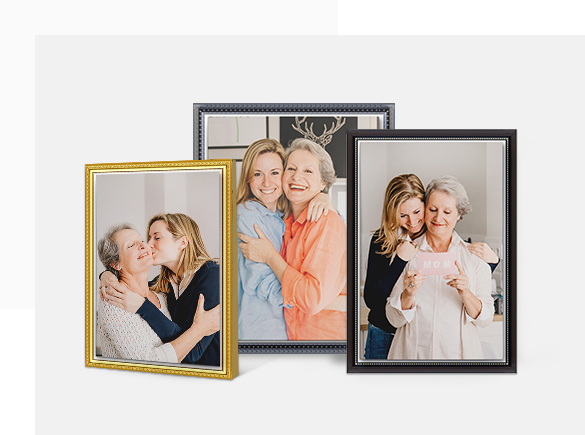 Adorable Frames
Give a dramatic effect to your wall decor by choosing an affordable frame from our fantastic framing options for your cheap canvas prints from us.
---
Why to Choose Canvas Prints that are Cheap?
Firstly, it helps you fulfill your artistic decor desire
Secondly, we deliver the best quality on time and at incredible prices. Our designing tool on the website will help you create canvas prints like the way you want, and in minutes you can order them from us! We have an experienced team of artisans who have produced over a million canvas picture prints in the past few years. And, with such an experience on their hand, you can safely trust how the quality of your photos will be transferred smoothly on the canvas.
Photos on canvas are hand-stretched on a quality wooden frame and will be delivered in a ready-to-hang condition at your doorstep. You can customize your art with options in thickness, wraps, sizes, shapes, etc., all at a low price! So, find an excuse to gift someone a canvas and get them a beautiful cheap canvas print from JustCanvasIt!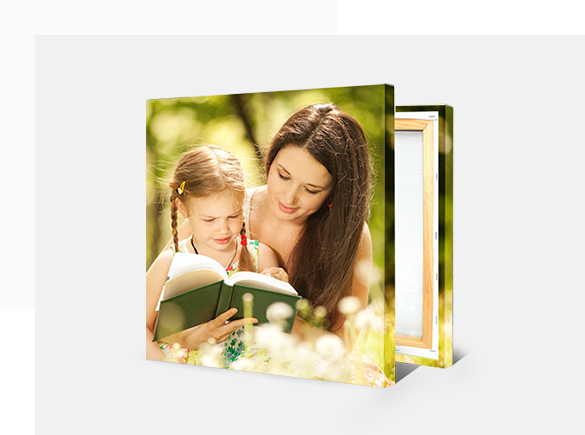 ---
FAQ
Will my finished canvas look like the photo I gave?
It depends on the resolution of the photo you give to us to create your canvas prints. If the resolution is low, the image on the canvas print will look blurry or pixelated. But, if the resolution is good or high, the canvas prints will look just like the photo you gave to us.
What picture file formats do you accept?
JustCanvasIt accepts all photo formats majorly like PNG, JPG, BMP, etc., and file sizes under 20MB. If the file size of over the limit, then you can submit us through the online server option that we give on the upload option section of your designing.
Are there any restrictions on what type of photos to print?
You can print any type of photo on canvas with us. It could be an accurately cut painting photo, digital art, or even your personal favorite family photos.
What stretching options are available?
We provide two stretching options over a wooden panel: one of 0.75-inch and another of 1.5-inch. For both of these, you can have further options on whether to have a mirror wrap, image wrap, or border color. That way you decide on what kind of stretching option you should pick for your photos.